Coming Soon: Contemporary lace on display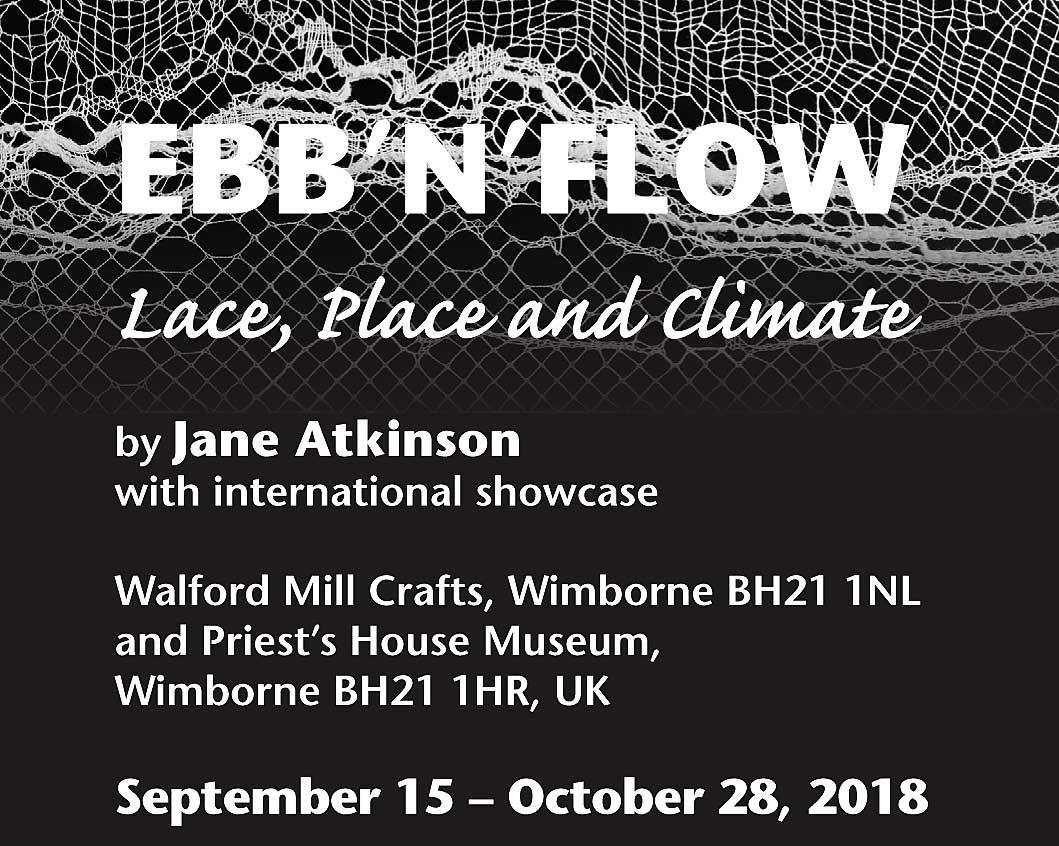 Ebb'n'Flow is an examination in bobbin lace of the climate-sensitive ecology of the fragile landscape close to my home. In linen lace panels, hangings and wearable pieces, I have used texture, colour and pattern to develop the natural inspiration drawn from a daily observation of Stanpit Marsh in Christchurch Harbour.
Arts Council funding has also allowed me to write an accompanying publication detailing the way each piece recalls the losses wrought there by different aspects of climate change – as well as looking at how we can help reverse it.
Bobbin lace techniques can also enhance other media such as gold and silver filament, horsehair, silk paper and 3D imagery, which will be shown by guest artists drawn from the UK and around the world: Ann Allison, Hanne Behrens, Anne Dyer, Pierre Fouché, Sue McLaggan, Sylvia Piddington, Lauran Sundin and Denise Watts.
Plus International Workshops Don't Miss Out, Book Now...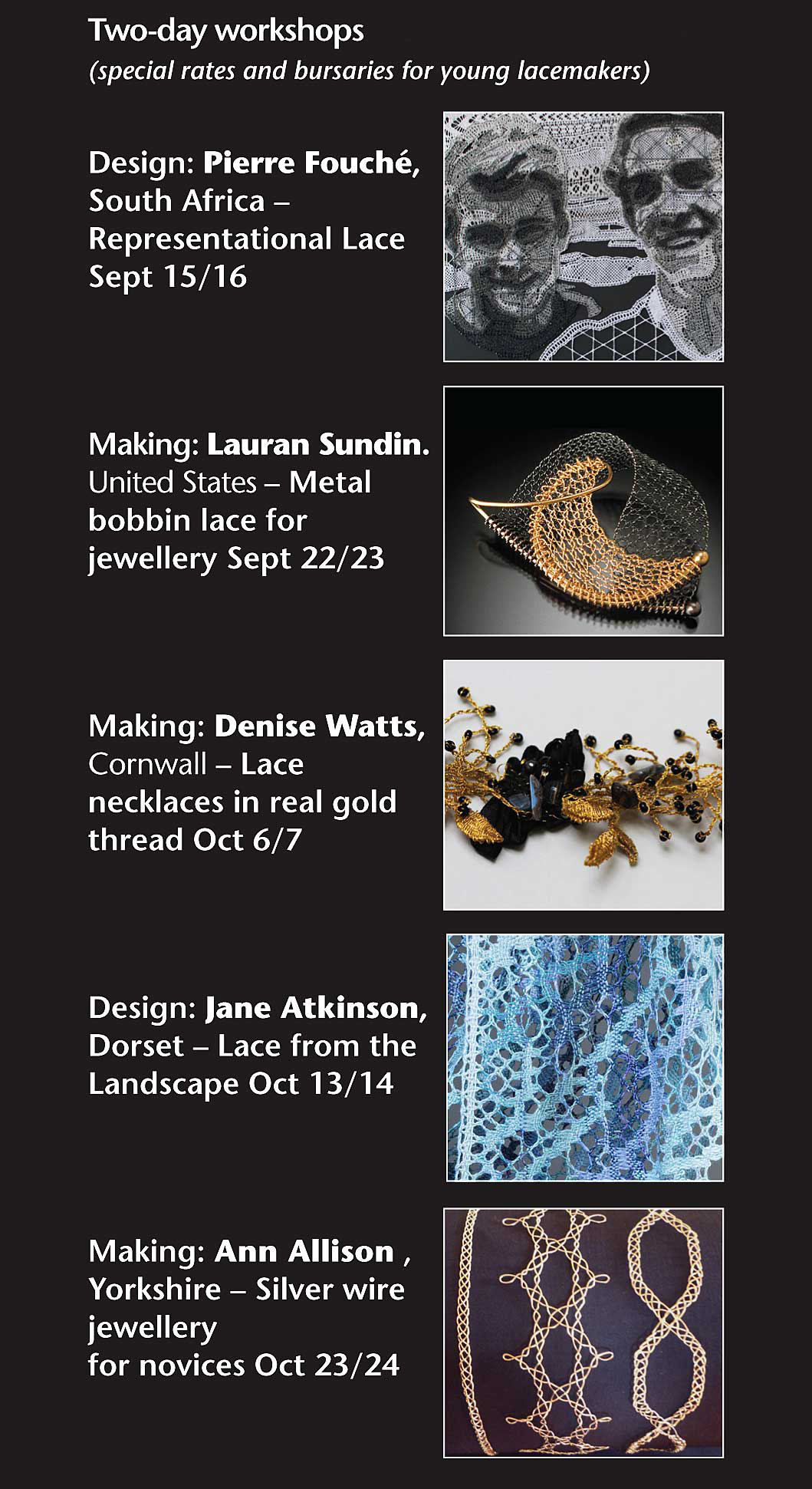 This is your opportunity to learn skills and strategies from some of the top tutors in contemporary lace – now is the time to book. (See panel right or below)
Each two-day course costs £110.
There are two cut-price places, just £60 for students under 25 on each adult course, plus a children's course on Saturday, October 27, with Pat Brunsdon. Only basic bobbin lace skills are needed, and on the two beginners' courses, none at all.
Workbox 166 gives extra information and you can also explore the websites of Pierre Fouché and Lauran Sundin to whet your appetite.
Scholarship students Marian Nuñez and Eleanora Parks will be joining their courses, thanks to Angharad Rixon's www.textilesupport.net